turboDial gives you to tools to…
Increase Sales Team Production
Give your team the tools that make phone calls the part of the day they most look forward to!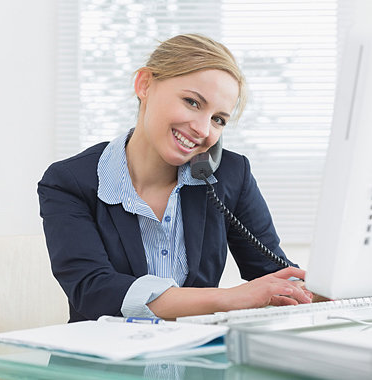 Click-to-Dial Contacts and Opportunities – turboDial places a quick-access button on every Contact and Opportunity in your Infusionsoft account. It also places a turboDial button on your MyDay displayed Contact.
Quick access – only 2 clicks are required to call the next person on your list.
Any number – all phone numbers in the Infusionsoft Contact Record are available to choose for your call.
Quick search – the built-in search tool gives a quick method to switch to a different Contact.
Choose Caller IDs – choose any of your multiple configured caller IDs to be displayed to the person you call.
Set Caller IDs – create a new caller ID from any phone number you own.
Choose your originating device – you're free to choose the device to use on your end of the call. Choose between the turboDial softphone on your PC (using a headset), or any landline or a mobile phone.
Hangup & Leave Message – You will definitely want this feature: Pre-record the messages you want to leave when your call is picked up by an answering machine.

Pre-record multiple messages, one for each calling scenario you have. You can practice and perfect each recording to be highly effective in delivering your message.

Then place your call using any device and if a machine answers just choose the right message and press a button.

With that button you are freed up to go on to the next call or task on your list while turboDial plays your personally optimized message onto their machine.

Your message recordings can be recorded, listened to, renamed and deleted right from the turboDial panel.

The automated call notes for the call includes a link to the recorded message that was left for the contact.

List Dialing – any Infusionsoft Saved Search of Contacts or Opportunities can be loaded directly into turboDial. With a loaded list you can rapidly move through the calls that need made, saving many keystrokes and time because all of your work can be done right in turboDial – no need to move between Infusionsoft and turboDial to make your calls.


Note – List Dialing controls replace the on-screen keypad.

Auto Dialing – turboDial will speed up your calls by automatically moving to the next contact and starting the call as soon as your previous call outcome is saved. It's like cruise control for your calling campaign – sit back and let turboDial work the list while you record the results.
Power Dialing (optional add-on)

– spend more time having conversations by calling up to four contacts simultaneously, and then connect to the first contact who answers.

Time Saving Utilities

Move Opportunity Stage – with this utility you can trigger a stage move within your Infusionsoft Campaigns. It can be triggered as a result of Call Outcome Automation or any other time when a stage move is needed.

Set Opportunity Next Action Date – with this utility you can set the Next Action Date for an Opportunity within your Infusionsoft Campaigns. It can be triggered as a result of Call Outcome Automation or any other time the Next Action Date needs automatically changed.

Inbound Numbers – you can acquire additional inbound phone numbers for your business to segment your inbound calls according to any purpose, for example to associate a number to an advertising campaign.

Inbound Screen Pop

(optional Add-On)

– see an on-screen alert that announces the call and provides caller name and number information. turboDial will also lookup and display the Infusionsoft contact name in the Screen Pop when you receive an inbound call.

Inbound to PC Softphone

(optional add-on) – you can also receive inbound calls in the turboDial softphone on your PC.
Send inbound calls to multiple phones (optional add-on)

– configure any inbound number to simultaneously ring at up to 10 end points.

Can be any combination of phones and turboDial softphone clients on PCs

The inbound call will connect to the first answered device

Enhanced Call Handling (optional add-on) – close more sales by always having the right person talking to the prospect.

Hold – your agent can place a call on hold while they get more information or consult with an expert and take it back off hold when they are ready to proceed with it.
Conference – add other team members to the call.
Warm Transfer – transfer the prospect to the agent who is best able to make the sale.
Track & Manage Results
See the full call and text messaging history for any contact and build Infusionsoft dashboard reports that allow you to manage your sales team performance in real time.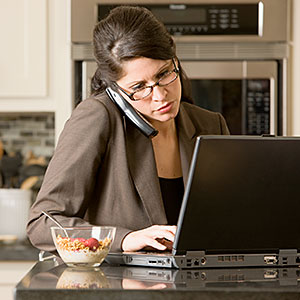 Automated call notes – a note identifying who made the call, and the time and duration of the call is attached to the Infusionsoft Contact Record for every person dialed from turboDial. These call notes are useful for tracking and metrics, and for creating reports for your dashboard.
Dashboard Reports – the automatic call notes created by turboDial for each call allow you to create powerful reports for your Infusionsoft dashboard showing calling activity and results for each agent.
Free form call notes – type notes during and after your call and include them in the automated call note for the person you dialed.
Record your phone calls – Any call you place can be recorded to share and revisit later. Have your best sales person record some calls and use them to train the rest of your team.

Record any type of call, whether originated from your PC or from a phone.

Previously recorded calls can be listened to, renamed and deleted right from the turboDial panel.

The automated call notes for the call includes a link to the recording of the call.

Easily share a link to a call recording with others in your team.
Call Outcome selector – you can customize a list of Call Outcome designations specific for your business needs, and add the appropriate Call Outcome to the automated call note after each call. The Call Outcome becomes a powerful field for building reports and displaying results on your dashboard.
Trigger Infusionsoft Automation
Automatically trigger follow up communications and work flow actions as a result of your phone and text messaging conversations.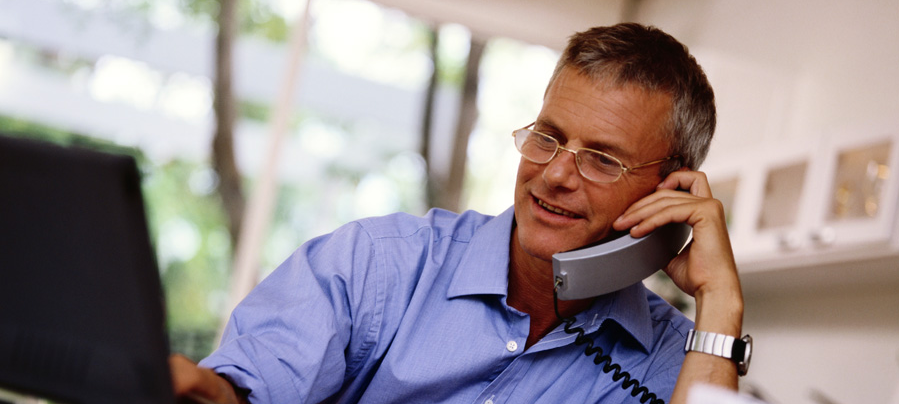 Call Outcome Automation – you can associate Infusionsoft campaign goals with each of your Call Outcome choices. Then when you designate a Call Outcome after a call the associated automation will be triggered and perform your pre-determined actions – apply/remove tags, assign tasks, send emails, … all features of Campaign Builder are available.
Apply/Remove Tags – turboDial gives direct access to applying or removing any tag for the contact in view. Use tags to add important segmentation insights to your contacts and trigger campaign goals.
Faster Follow Up with New Leads
Your goal should be to contact a new lead when they are warmest – right after they "raise their hand" to express interest, whether that means submitting a form, clicking a link or reaching a lead score. Sometimes that will be accomplished with a phone call and other times it will require a text message.

Send & Receive SMS text messages – you can type and send an SMS text message to your contact right from turboDial. And, if your contact replies by SMS that text message will be immediately routed to your email account. This allows you to have real-time text messaging conversations – you'll be surprised how many of your contacts are more reachable with SMS text messages than with other methods!!
Campaign SMS (optional add-on)

– Use any campaign sequence to automatically send an SMS text message and automatically start the communication immediately when your prospect or customer has taken some action – for example, when they submit a web form. And these automatic messages work just like the other SMS text messages from turboDial – replies are immediately routed to a person in your company allowing them to engage a conversation in real-time with the prospect.

SMS Automated Conversations (optional add-on)

– Automate your lead capture and qualification using structured 2-way text messaging conversations you create in turboDial. Capture contact information including Name, Phone Number and Email address, and trigger your automation to follow up with the new lead.

Hot Lead Calls (optional add-on) –

Start an immediate turboDial phone call from your phone to the new Lead.

Hot Lead Alerts (optional add-on) – When any Contact achieves a selected Goal in an Infusionsoft campaign an alert notification and a chime will be displayed on the turboDial panel of every User in your account, or for a chosen group of Users. This allows your team to mobilize and take quick action.