Question: Are your prospects text-messaging savvy?
Answer: Yes! Everyone is now.
So you have a great opportunity to capture leads using SMS Automated Conversations.
With this add-on you can use outdoor signs or display ads to invite prospects to send a text to your number, and an Automated Conversation will ask them your qualification questions and gather contact details for the leads you want to follow up on.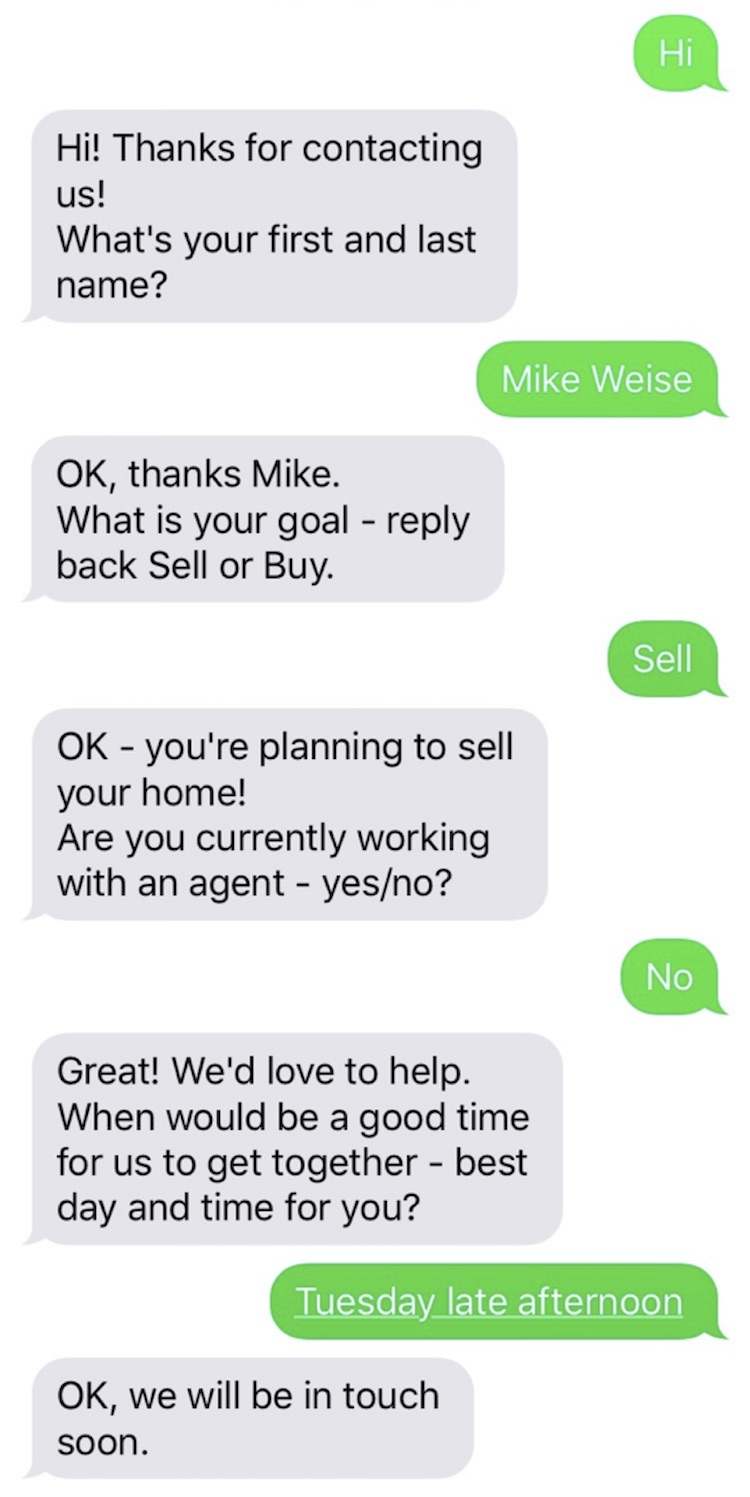 With turboDial's SMS Automated Conversations you can:
Use an alternative conversation for new contacts vs contacts that already exist in your Infusionsoft account

Recognize your keywords and send a different reply based on the keyword matched.

Capture contact information such as first name, last name, phone and email address

Use merge fields to personalize your automated replies

Trigger automation in Infusionsoft at any step in the conversation
Your Automated Conversations can be as simple or as sophisticated as you like, and you can create any number of them right inside the turboDial panel with an easy to use tool.
Remember, with turboDial, your SMS text messages are very inexpensive – only 3/4 penny each in North America (similar pricing world-wide). You can send/receive over 1000 messages for less than $8!

The SMS Automated Conversations add-on price is only $10/month and that covers all Users in your turboDial account. You can find the upgrade button in your account at https://sd123.customerhub.net .