turboDial significantly decreases dialing time for your team members, here's how we do it:
2 Clicks to Call-

This feature allows you to click the green turboDial button on any contact in Infusionsoft and click the call button to start the call. No typing numbers or exporting lists is required.
List Dialing-

This allows you to load an Infusionsoft Saved Search of Contacts or Opportunities directly into the turboDial app. This eliminates the need to switch back and forth between Infusionsoft and turboDial. When a list is loaded, arrows can be used to quickly navigate from one contact to the next right within turboDial.
Auto Dialing-

When Auto Dial is enabled, turboDial will automatically move to the next contact and begin the call once a call outcome or call note has been saved. An example of where the List Dialing and Auto Dialing features can be found in the turboDial panel can be seen below.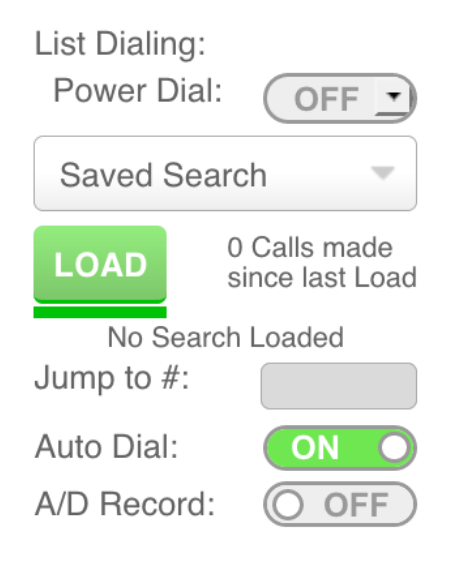 Power Dial (optional add-on)-

This feature helps you spend more talking to people and less time dialing and leaving messages. Once enabled, turboDial can call up to four contacts simultaneously and connect you with the first person who answers.



These are just four of the ways turboDial cuts down on your team's dialing time. More information about these features can be found here and here.